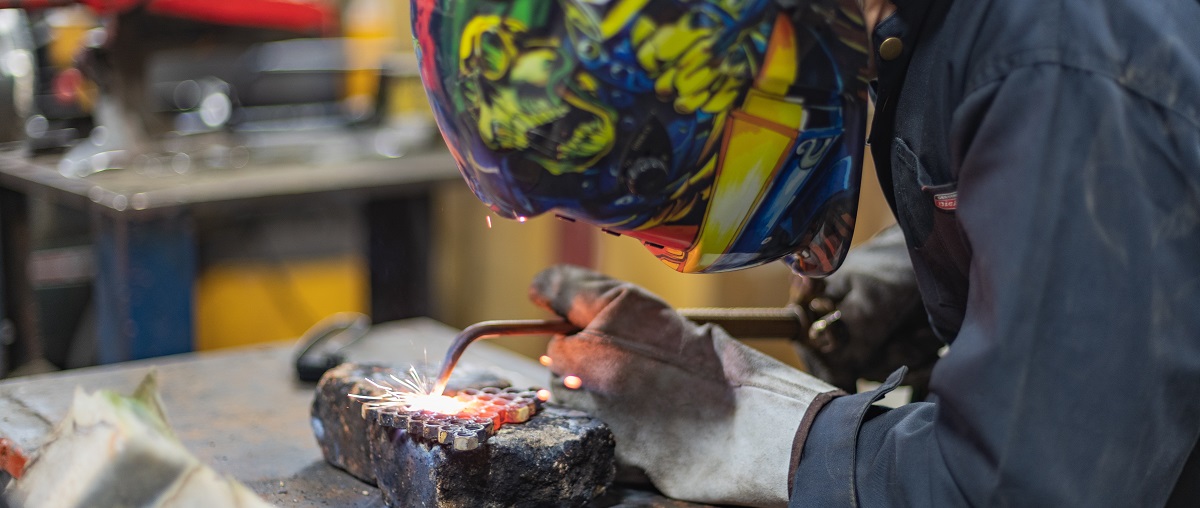 How to Become Welder in 2022 - Welding School, Training and Certification
It's well known that a welder learns the necessary skills and techniques through a lot of practice and through only several courses. Everyone who chooses welding as a career has to consider several factors. One of the most important things they have to keep in mind is that if they want to become even better in this field, they should consider going to a good welding school. It's often a case that some welders work without certification, but if you want to increase the chances to be hired by a renowned company, you should definitely consider enrolling in some professional welding courses. Welding schools can demonstrate you the process of permanently connecting pieces of metal together. And while it sounds simple, welding, in fact, demands a high level of skill. That is why proper welding training is pivotal. Training can make ready you to work in a wide range of areas, like automobile manufacturing, shipbuilding or aerospace technology. Welding is also utilized to join structures and beams for bridges, in buildings and much more. It means the potential opportunities for where you can find a job are even bigger than you think. There are over 100 kinds of welding techniques, and formal training can illustrate you to the most commonly used, like TIG, MIG, or Arc welding. Welding schools can also present you how to perform different techniques, like horizontal, vertical, flat, and overhead welding. You could also find out the difference between manual, semi-automated, and automated welding.
Welding Training
Training choices for future welders include welding training programs, on-the-job training, vocational school, community college, and apprenticeships. Students can get a diploma, certificate, or associate degree at the end of their welder training. Future welders are instructed in welding techniques, blueprint reading, metallurgy, and safety procedures. Learning the welding trade may last from a few months to a few years, depending on the kind of training a welder follows. Some welders begin as workers and earn on-the-job training that offers them to progress in the welding without ever being a part of the vocational training program. However, starting as a worker and becoming a welder can take a few years.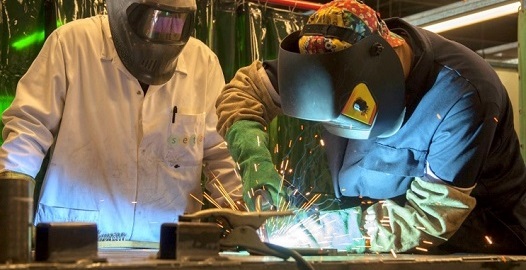 It's also pivotal to note that although some companies may be willing to hire inexperienced laborers and train them on the job, many choose to employ workers who already have training, credentials, and certifications. That's because even entry-level laborers with formal technical training still often have to receive several months of on-the-job training and in some instances certifications, depending on their employer.
Welding Classes
Welding can be an exciting and profitable profession. There're many motives why pursuing this occupation can be a gratifying career choice. In case you want to learn to weld, here are some good reasons to consider attending welding an accredited vocational school to pursue welding course as your next career move. You can also learn how to weld by enrolling on many free welding classes on web. The great news for all welding newbies, that welding doesn't require a college or university degree. While you do need welding training, you can obtain this by enrolling in the vocational school near you. That kind of training can be completed in a year. Moreover, welding training prepares you to qualify for an entry-level position, which means it's possible to earn a decent salary in less than a year.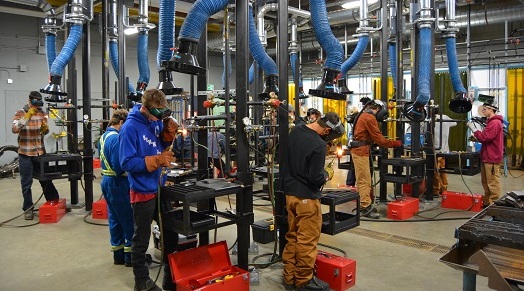 It's important to note, however, that one year of school may be enough to learn the craft. As a general rule, programs run from a year to two years, depending on the school. During that time, you'll receive a full welder's education, from the simplest stick welds to the most advanced TIG welding methods.
Therefore, it's paramount to choose a reputable welding school
. If you have any doubts about finding the right school, it's best to contact the
AWS
(American Welding Society).
Welding Certification
As the case in all craftsman's industry, welders are offered certification by the prominent national society of the industry. It's American Welding Society. While the accreditation they offer isn't needed for certain positions, still many organizations will only consider applicants that have it. Certifications are made to ensure the welder's skill are up to the code they'll be working under. They're also recorded to verify that the welder is qualified by that code. Codes vary a lot depending on the kind of work being done. Many organizations have different procedures depending on the kind of work they supervise.
Fortunately, the certification test isn't so challenging. Any welder that has been adequately trained should be able to pass it. A variety of standards welds must be undertaken, the resulting work must be at acceptable quality. If the work didn't fulfill the required standards, the welder would have to retake the test. Yet, passing the test shouldn't be a problem if you're adequately prepared. All of the work required for the test is feasible with standard welding methods. The AWS also includes endorsements for many specialties. These specialties offer aircraft welding, railroad welding, naval welding, and many others. It's an inexpensive option to take endorsement tests, so it's an excellent idea for new welders to enroll several and put them in their CV's.
Where is the Best School for Welders?
Want to become a professional welder! It takes a lot more than just watching online welding videos or playing around in a workshop. In order to accomplish that goal, you'll need to attend official training and get credible certification. Thankfully, the US is full of reputable and prestigious welding schools who are all capable of transforming you into a skilled professional welder. For that purpose, we'll present the list of 3 best welding dedicated schools in the US. If these schools are far away from your home, you can always google the "welding schools near me" and get proper welding education.
Hobart Institute of Welding Technology (Troy, Ohio)
Learn with one the greatest name in the industry at the
Hobart Institute of Welding Technology
. This school has 2 intense, complete programs to pick from less expensive and shorter structural welding to the combination of pipe and structural welding. Both of these are made up of a large number of individual courses, including weldability of metals such as ferrous and nonferrous, that is a vast knowledge base for future welders. So, if you choose this school with an excellent reputation, you can be positively sure to get outstandingly high teaching standards, which is reflected in the almost 80% job rate placements for graduates.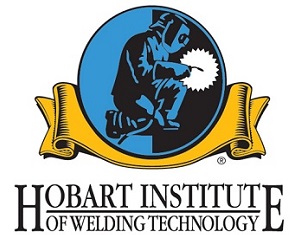 Tulsa Welding School (Tulsa, Oklahoma)
This welding school offers not only training, but each student is provided with the best skills and knowledge, which are necessary for a welder to enter the competitive field of the industry.
Tulsa Welding School
has many trained and expert professionals to train you and giving the chance to weld with the most experienced and talented welders. The school offers three main and advanced programs, which includes
structural welder, master welder program, and Associate of Occupational Studies in Welding Technology
. All the programs are ranged from 3 and a half months to 14 months of training. The scholars spend most of their time in practical welding, which increases their welding experience. Tulsa Welding School ensures that all succeed, by providing a unique instructional mode program.

The Lincoln Electric Welding School (Cleveland, Ohio)
You are probably familiar that Lincoln Electric is one of the biggest and most reputable brands within the welding industry. In case, you didn't know Lincoln Electric not only makes welding equipment, but they also include The
Lincoln Electric Welding School
dedicated to welding education. It offers 16 different and advanced courses, which all have incredibly high standards of teaching. The tuition isn't cheap, but you'll graduate with Lincoln School certificate qualification, which will make your resume quite impressive.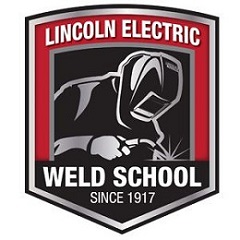 Welding Educational Solutions
Educational solutions differ from instruction at the local union to earning a four-year degree in Welding Engineering at an accredited university or college. It means a formal educational program may last a few weeks to finish or it may last several years. The cost that you have to obtain welding education depends upon where you're going to learn new skills. Most new welders enroll in local technical school or community college to get certification. Training programs in these types of educational institution last 18-24 months and may cost from $6,000 to $20,000.

Another solution is to get an associate degree in welding. It depends on whether the school is a local institution for the student applying to become a welder. Local schools may require less than $4,000 for tuition but could cost upwards of $25,000 for out-of-state scholars. A 4-year degree may rise up to $90,000 and may be even more at certain private schools. These programs can sometimes be advanced so the bachelor's degree can be received in 24-36 months instead of 4 years. Alternatively, many apprenticeship programs are free of charge. Therefore, you can become a professional welder in a tuition-free way. Specific programs may cost up to $900 or a little more, depending on the cost-of-living in a particular area. Apprenticeship programs can run for up to 6 years. Also, there are the additional educational expenses of books, board, safety gear, and equipment that should be considered too.
Job Description
A professional welder will be responsible for fusing materials, such as aluminum or steel, to craft or repair specific applications. Welders work on buildings, ships, vehicles, and different projects in a wide variety of industries. They're required to have a certain amount of manual dexterity. There is also a requirement to apply power and hand tools when needed. Having observational skills that focus on a high level of attention to detail is crucial for most employers because a job needs to be done right the first time around for this career. Mathematical skills are often needed as well. Alignment calculation, application dimension, and other formulaic responsibilities are often required to ensure a weld is adequately performed. He (or she) needs to use different types of welding gear and equipment while on the job. Even though many companies will employ a welder based on a specific discipline, some professional welding job descriptions may demand multi-function expertise. It would mean that a welder needs to prove that have past professional experiences or can demonstrate skills in TIG welding, MIG welding, or other specific welding techniques. Welders are obligatory to set up their equipment and to wear welding safety equipment. Wearing safety equipment always is often included in the job description also. Welders often need to be skilled enough to read and be able to follow the blueprints instructions. Some companies may use CAD software or similar equipment, which means there must be a welder's ability to use information technology properly.